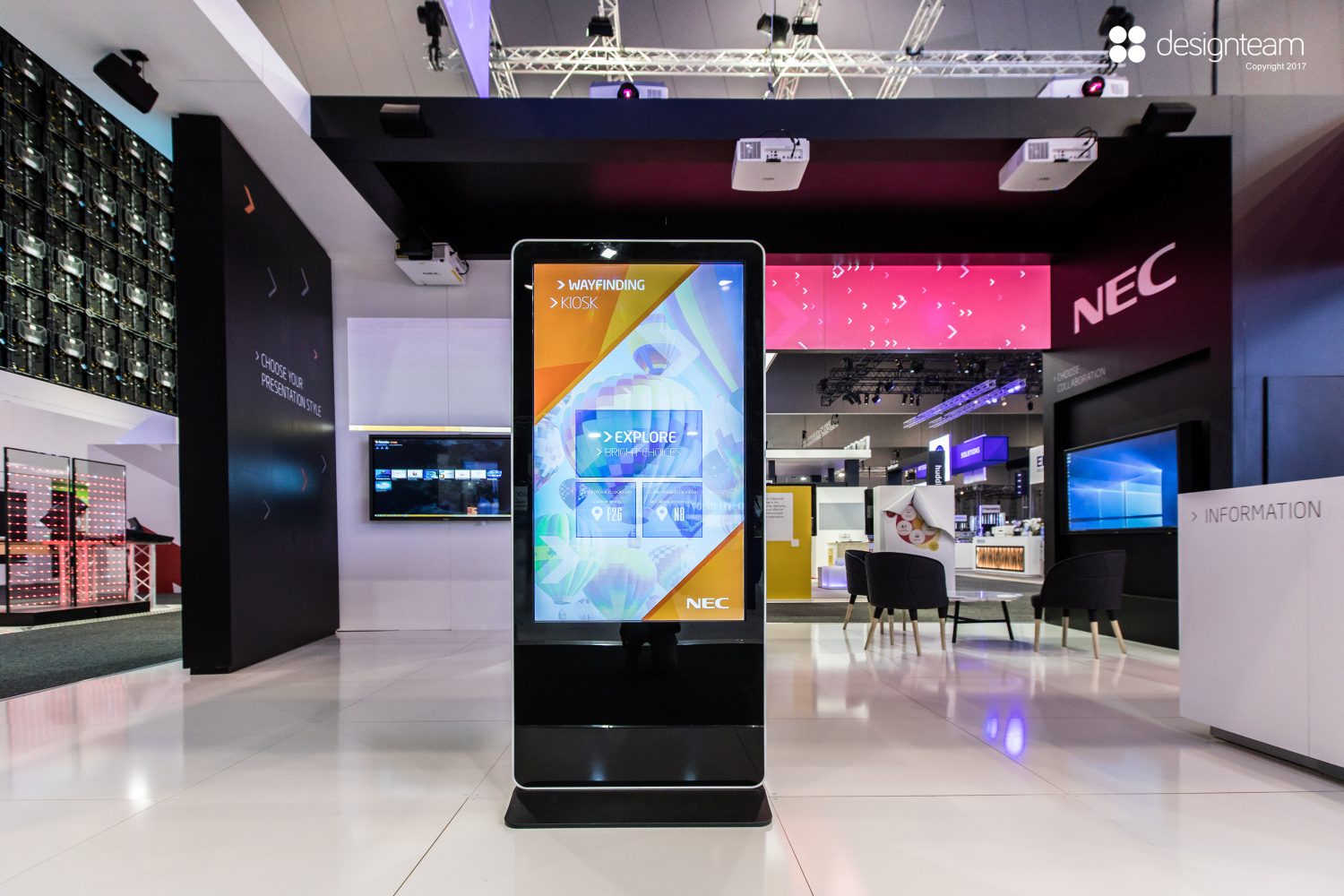 Display your assets with style
Stand out from the crowd at your next exhibition or conference event with a bold, colourful booth combining eye-catching signage, brand displays and product exhibits.
Individual lettering, standoff graphics, banner mesh, custom wallpaper and brochure holders are ideal for showrooms and exhibition stands, festivals or events.
Digital displays are guaranteed to wow in showrooms and exhibitions. Interactive digital kiosks, video walls and touchscreens create maximum impact – synchronising with advertising campaigns, product videos and fly throughs.
Whether static or digital signs, with the right combination of signage your display space can be both exciting and inviting.