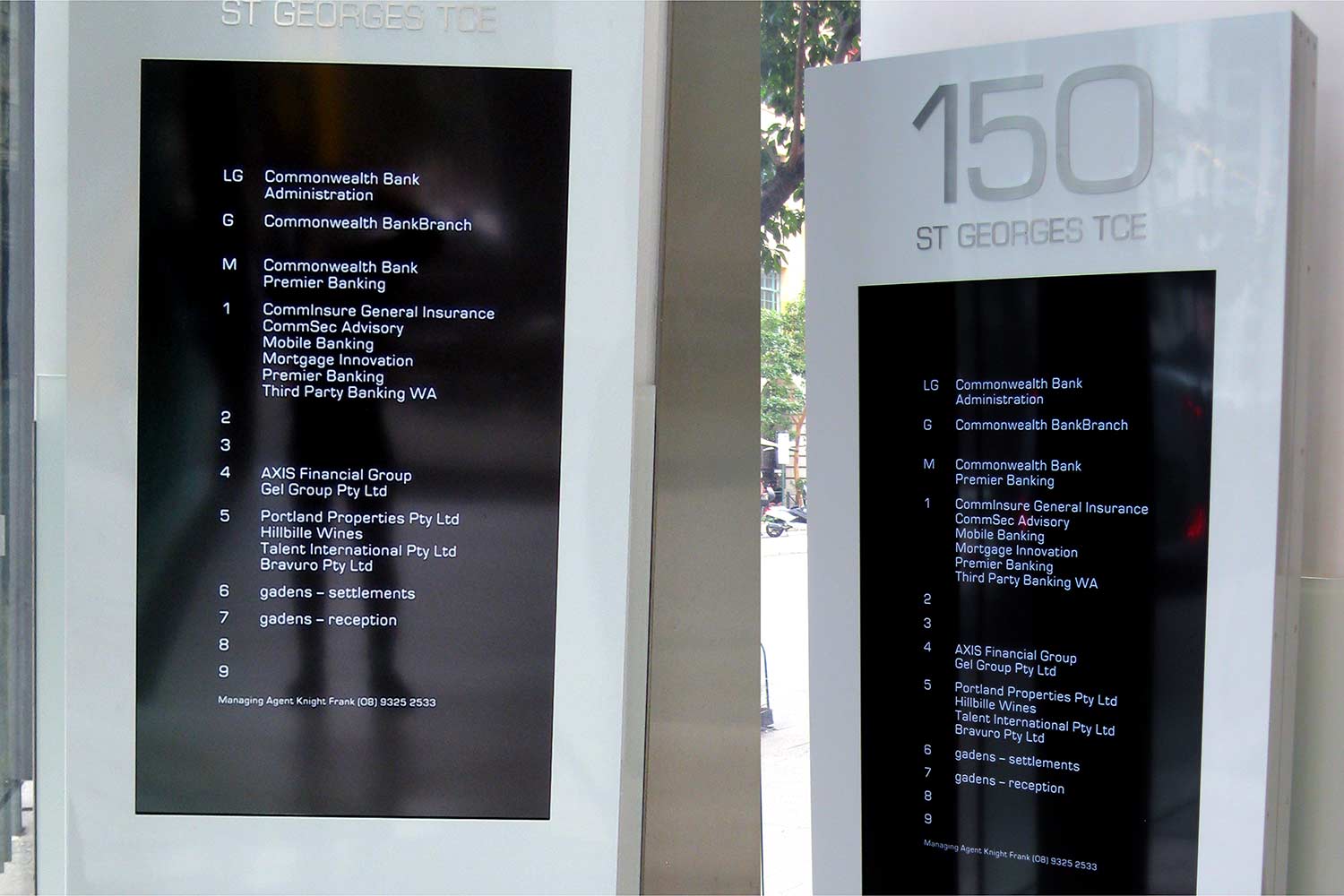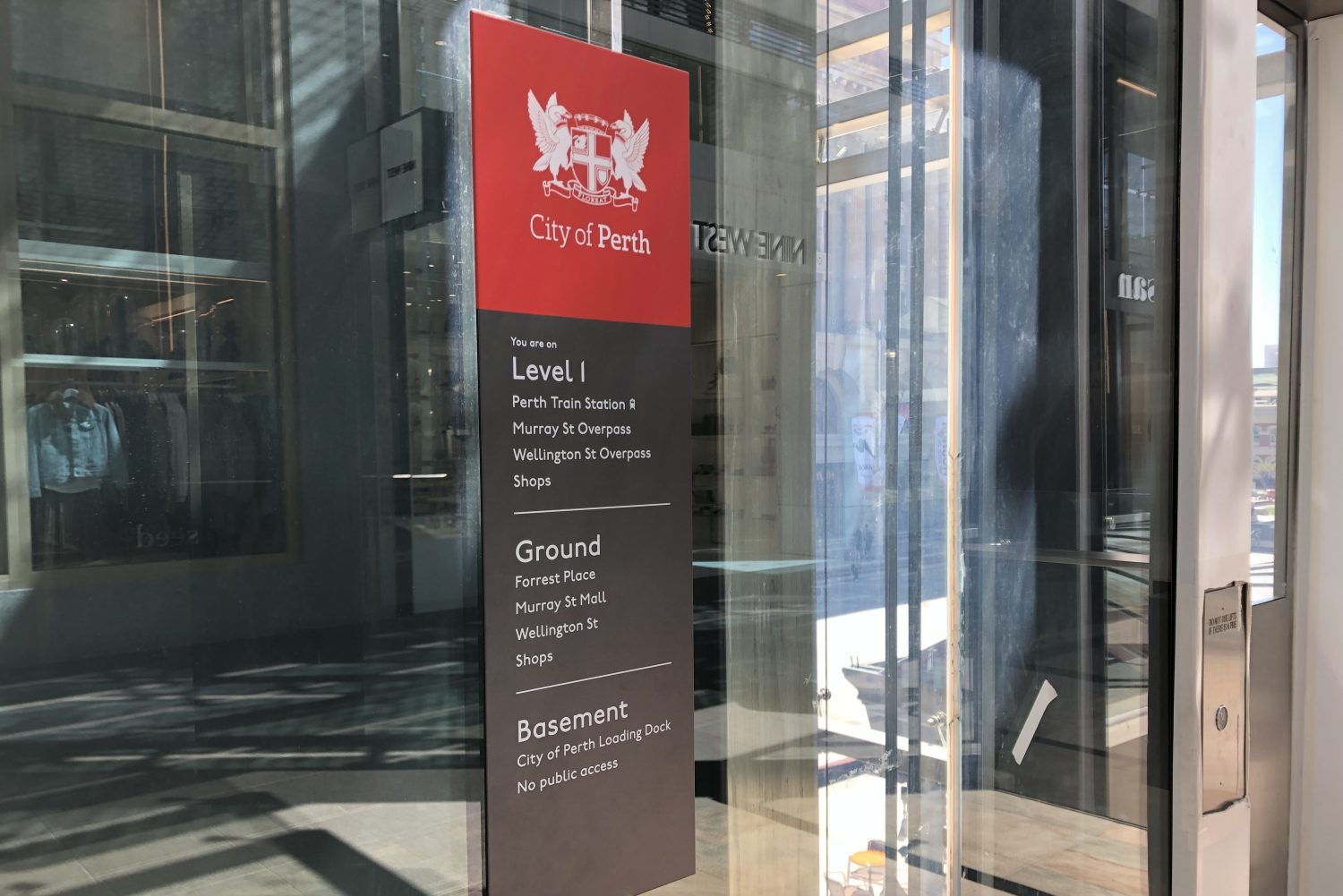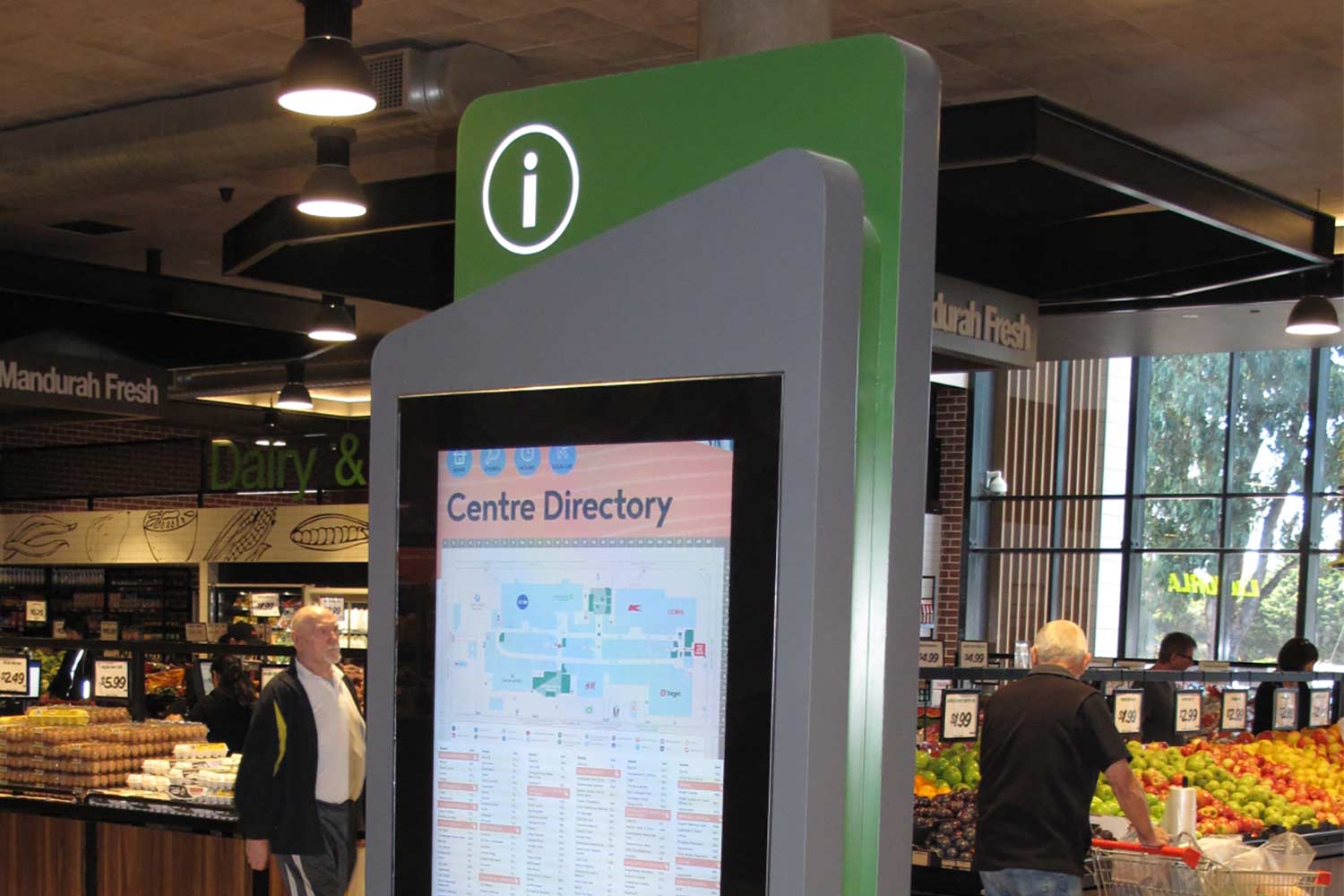 Directory signs are typically used to list tenants and their floor level or location.
A key feature of directory signage is the ease and cost effectiveness of changing tenant information – very important as offices and business parks are dynamic environments. Names and map locations need to be easy to update. Business Parks often use directory pylons with maps at their entrance.
Wayfinding is an important element of directory design. Directories can be designed from solid metals or glass, acrylic or stone. Some are designed as solid, free-standing structures whilst others may be wall mounted.
Digital signage directories are increasingly popular as they can offer much more than just tenant names – think news, interactive maps, weather, adverts etc.