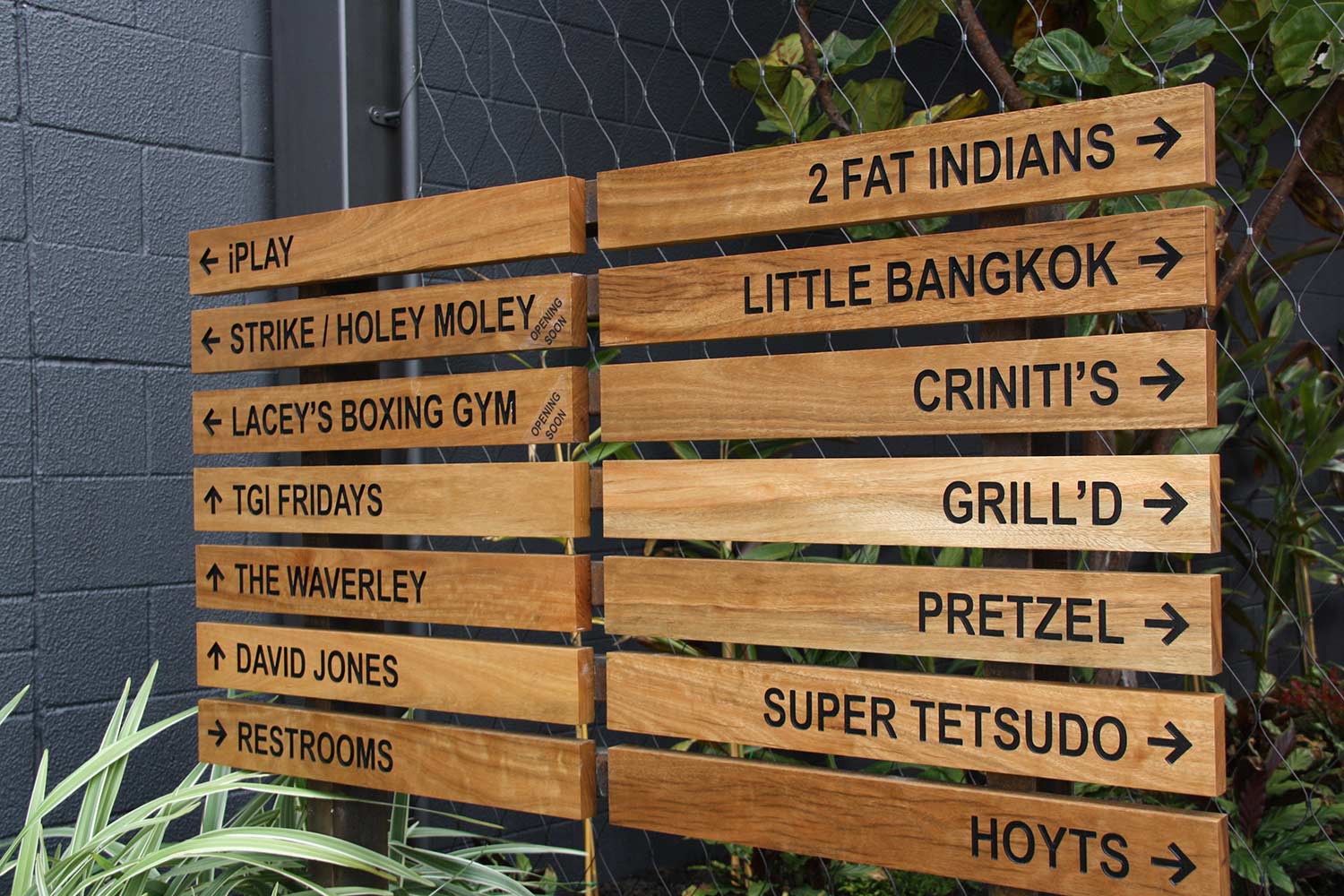 Directional signage helps your visitors navigate to and reach their destination.
Directional signs can be either internal or external. Typically a mix of both will enable visitors to reach their destination with ease – with wayfinding an essential element of this navigational exercise.
A mixture of sign types may be included in the directional signage solution. Options include pylons, site identification signs, monoliths, totems, banners, flags, maps, labels, stickers, window, finger post signs, wall and floor graphics to name a few. Illumination will help your signs stand out in the crowd.
If you are involved in events, hospitals, schools or university campuses, hotels, restaurants, airports, office buildings or shopping centres you will need our directional wayfinding signage expertise.