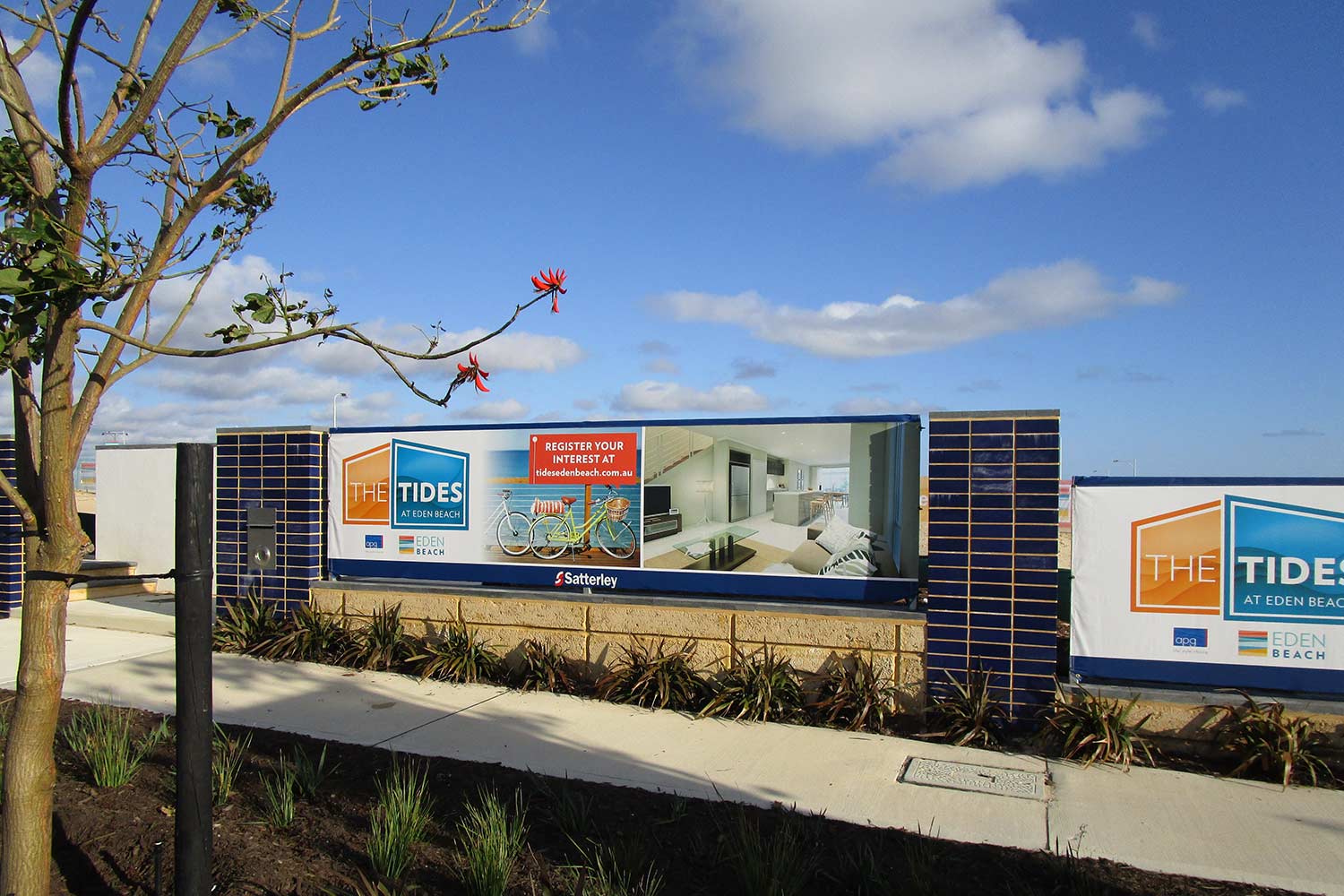 Endless options to impress.
For weather-resistant banners you can hang almost anywhere look no further than banner mesh. This durable product is ideal for large, expansive, outdoor areas that need to promote or advertise for a period of up to 2 years.
Banner mesh is easy to hang and the mesh weave minimises the effect of wind by letting it pass right through.
The image quality works well with larger fonts and simple, high resolution images – whilst a vinyl banner would be a better option for complex artwork or designs. Single sided printing is recommended due to the weave texture which means that around 30% of the surface area is taken up by holes.
Banner mesh is strong as it is usually one continuous roll of material. Its resilience will be improved by good taught installation to scaffolding, temporary fences or fence poles.