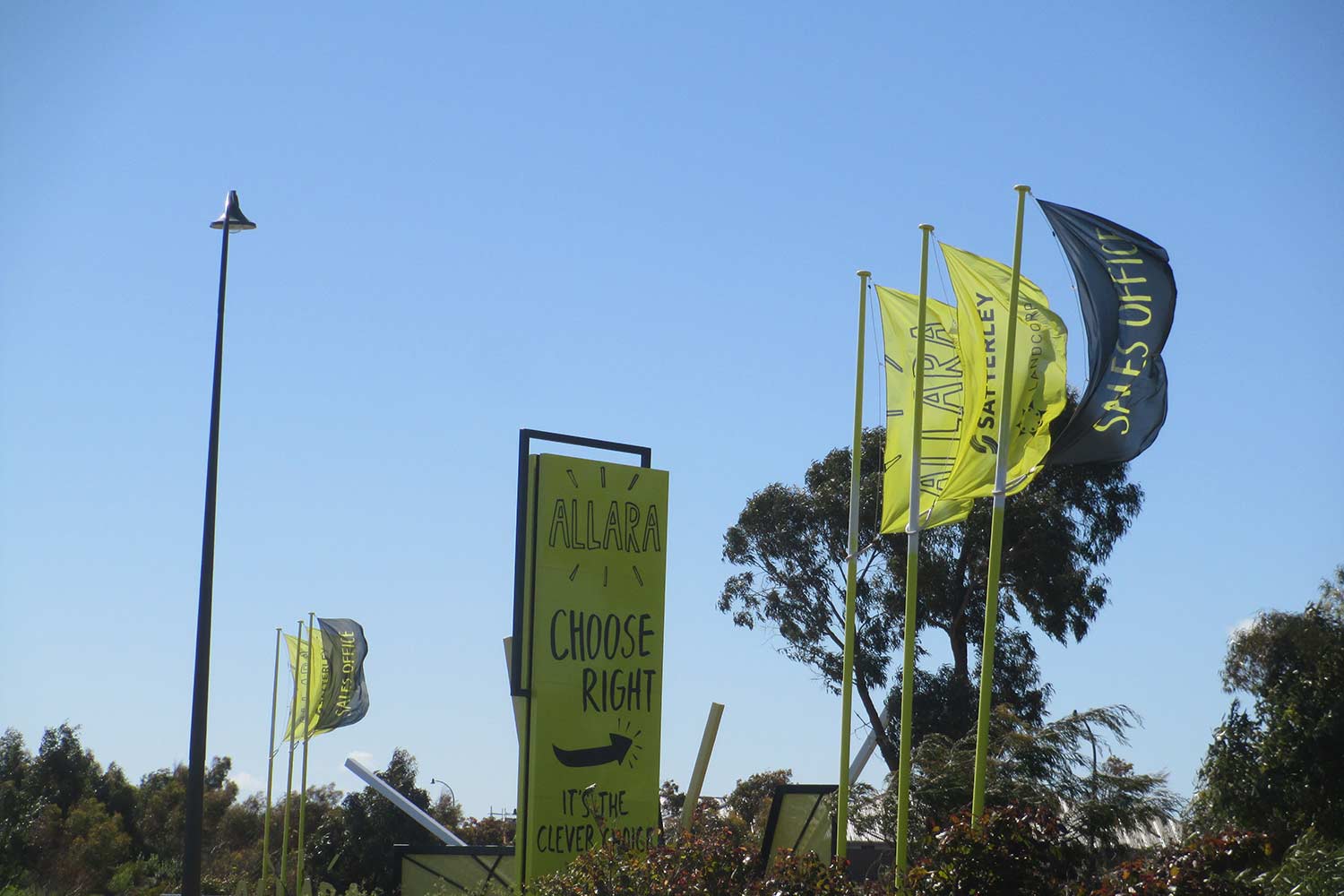 Customised banners are ideal for birthdays or events. Use teardrop banners to advertise inside or outside a showroom, auction or finish line of a sports event. Printed onto high quality, lightweight vinyl, banners definitely add something distinctive to an occasion.
Flags are a great attention grabber – from small scale bunting to larger flag poles and entry statement signage.
Try pull-up banners and flags for meetings, events and expos. Signs & Lines uses advanced technology to create quality digital printing.